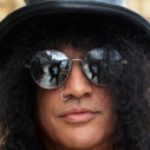 @milan
active 4 days, 11 hours ago
@brandonp Brandon I see you're listing bunch of cheapest 40 and 20 acre parcels in Elko, NV. I have few too. I see they haven't been selling for a while. Do you have any people interested in them. They are prices very low. What did you learn from them? Would you offer less for them now? Thank you Brandon!
View
Jake Robinson and Milan are now friends 4 days, 13 hours ago

That's a great idea Jake!

The little town actually has airport in it. It's not commercial airport. It's one of those for little plains. But if they can land there, that would be fantastic!

I guess I'll look for someone who wants to park their plain there and donate it? Wow! I already planed budged of around $100K for this. But you opened…[Read more]

Thank you Chuck. Great stuff! It's time to send lowball offers on airplains in Mohave boneyard and others. I'll use Land Academy form and offers to owners off course.

Off course it's going to work as eye catching billboard. It has to pay for itself.

In between land sales and land deals I'm trying to have little fun with this bussiness. I own great property in one of the Nevadas ghost towns with open zoning. I'm trying to do something memorable and fun and maybe put this little town on the map again. Property is 39 acres so anything is possible here. Highway easy access. The idea is to bring…[Read more]

iPhone users try app – my scans. You can snap foto with your phone and convert it to PDF. It's $3 or so. I use it a lot in this bussiness.

Thank you for sharing that John! That looks very healthy!

I might actually pick up some math tutoring classes too 🙂 it's not $50 it's $52

Hey guys would you mind sharrying your monthly burn rate/expenses to run this fun bussiness? I mean with this recurring monthly bills, the amount you get charged no matter what every month.

I'll start. But I'm not representing the true land Profesionals here who do this full time. I'm goofy part time investor/daycare money seaker only. So if yo…[Read more]

Yes Logan absolutely you can actually transfer money from all these banks by using service called ZELLE transfer. All you need is the person's email address or phone number that is linked to their account. This way you can get also paid free of any fees by all your note buyers. They transfer the money to you every month through ZELLE using your…[Read more]

Logan, you're saying you have account in Wells Fargo. That's great because their branches are everywhere. You can also have more bank accounts like Chase, BofA. I think those are the biggest banks in US widely spread in little towns too.

Wells Fargo most likelly gave you bunch of personal checks. If not order them.

When you buy land, send…[Read more]

Sounds great Patrick! It looks like you have this note problem many would like to have. I know it's still a work, but yes if you have everything lined up and it doesn't take much of your time, you've got some very valuable thing going on there. It is a bussiness not a job like I said before. Very cool!

On the other side, yes it is not sustainable bussiness like Mike said. I agree. But what a great location independed job you can create for yourself. If you're looking for a job, this could be a great one. If you want to have great bussiness, this is not the way to go.

Little bellow Patrick posted a post about selling his note portfolio or not. This is amazingly honest post that sums up the bussiness of land selling owner financing. Thank you for your honest description of this Patrick! Very good and very honest. This is pretty much where you'll end when selling owner financing. I do. It's a great profit, but…[Read more]

Merry Christmas and successful year of 2019 to all of you! I'm little behind but I didn't want to leave without my response to this tread of the most helpful guy on this forum. Kevin, you rock! You're incredibly helpful and wise! May all your dreams come true in 2019! To all of you guys!

I recently saw 2 senior pros recommending not to notarize signature on contract for deed. So it's harder to record with the county (that being the benefit of not to) . But is contract for deed really recordable with the county anyway? If it is and they record it and stop paying, what's the process? Do we have to go through foreclosure here? If tha…[Read more]

Ellis and Milan are now friends 1 month ago

Max, I use Datatree too. I love it! But I dont use it for pulling lists.

Check some new videos Seth did recently on Datatree – https://youtu.be/m75_-AK0yz0

Well said Kevin. I use 10 min. thinking than Fire, fire, fire and see what comes backbstrategy without thinking anymore. Too much thinking will slow you down In my opinion big time In this buddiness.

Thank you Kevin. If you do it, it must be the way to do it.