Looking at a new property and the term "HOA" comes up? And you hear there are dues? And rules? What is that?
Do not worry – and definitively do not run from those properties! Unless of course, you want me to buy them because those are often the best ones.
Why might they be worthwhile?
An HOA or HomeOwners Association tells me that this is a valuable property with improvements to the area and it is being maintained. Typically HOAs are found when purchasing a condominium, townhouse, subdivision, or planned development. BUT that can include rural/unimproved land.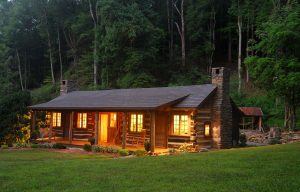 According to uslegal.com,
A Home Owners Association (HOA) is an organization of homeowners of a particular subdivision, condominium or planned unit development. The purpose of a home owners association is to provide a common basis for preserving maintaining and enhancing their homes and property. Most homeowners' associations are non-profit corporations. They are subject to state statutes that govern non-profit corporations and homeowner associations. The associations provide services, regulate activities, levy assessments, and impose fines. Usually, each member of a homeowners association pays assessments. Those assessments or dues are used to pay for expenses that arise from having and maintaining common property.
So how much are the dues? I have seen them vary from $28 annually to a few hundred dollars a month and up.
This means you want to do your homework. When you are researching a parcel you can ask the county if the parcel is in a subdivision with an HOA. Then look online for that particular HOA's phone number and call them. Or visit their website. They are often a great resource for information about the area such as activities, schools, hospitals, transportation, utilities, and more. If you are concerned, ask for a copy of the CC&R to review ahead of time. (That is the HOA rules & regulations; it stands for Covenants, Conditions & Restrictions.)
Once you purchase a parcel you want to make sure the HOA updates their records with new ownership information. That is as easy as sending them a copy of the recorded deed. Now they know where to send new information, HOA Rules & Regulations, and dues notices.
Heard HOA horror stories and thinking of passing on a property? Remember: The main purpose of any HOA is preserve, protect, and enhance homes and the area. And most to the time, the rules are easy to accept and make good sense.
To your success!
Jill